Ryan Simpkins – A supremely talented non-binary actor who started acting at the age of five!
Family Background of Ryan Simpkins:
Ryan Simpkins is an American actor born on March 25, 1998, in New Jersey. Her mother, Monique Simpkins, is a painter and film producer; she also acted in a short film named Summer Lightning.
Their father's name is Stephen Simpkins.
They have two brothers, David, and Ty Simpkins. Their youngest sibling, Ty, is a renowned actor, best known for his roles in movies, including Iron Man 3, Insidious, and Jurassic World.
Early Life:
How did they get into the film industry is something really interesting. Long story short – Ryan's older sibling, David, was a model, and they used to visit with him to the shootings and auditions.
The actor loved the work process and the atmosphere around the shootings so much that they decided to join the same industry.
So, they started doing modeling and later got into acting.
 Education:
They have attended the University of California (Berkeley), where they studied Gender Studies and English.
Ryan Simpkins Biography:
Ryan Simpkins's Profile
Personal Life
Full Name
Ryan Elise Simpkins
Nickname
Ry
Date of Birth
March 25, 1998
Age
[age birthday=1998-03-25 /] (in [current_year /])
Nationality
American
Religion
Christianity
Zodiac/Sun Sign
Aries
Birth Place
New Jersey, USA
Education
Gender Studies and English at University of California.
Physical Stats
Height
5ft.6"
(1.68 m)
(168 cm)
Weight
Not known
Hair Color
Blonde
Eye Color
Blue
Family & Relationships
Mother
Monique Simpkins
Father

Stephen Simpkins
Siblings
2 brothers(Ty and David)
Marital Status
Unmarried
Boyfriend
Matthew Sater
Career
Profession
Actor
TV Debut
Fallen Angel
Movie Debut (Feature)
Sherrybaby
Simpkins' Acting Career:
Simpkins's acting career started with a television movie, Fallen Angel, in 2003. They played young Katherine, which Joely Richardson originally played. The following year, they appeared in "Law & Order: Special Victims Unit."
Later, they played the voice role in "Wonder Pets!" between 2006 and 2008. Also, the American actor played a small part in a tv series named CSI: Crime Scene Investigation that year.
In 2017, they appeared in The Night Shift. Then, in 2020, Ryan played the role of Jewel Irons in Wayward Guide, a mini tv series.
Movies Career:
Ryan Simpkins began her movies career in 2006 with Sherrybaby. Then, after doing a couple of tv shows, they portrayed a young version of the main character, Leslie Whitehead (played by Gillian Jacobs), in the film called Gardens of the Night.
In 2008, they first appeared in Surveillance and then in Pride and Glory. After that, the actor portrayed the role of Jennifer Wheeler in Revolutionary Road, starring Kate Winslet and Leonardo DiCaprio.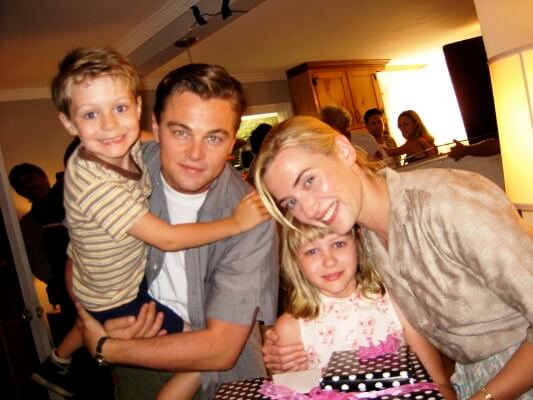 Then, in 2009, they appeared in a couple of movies like "Balls Out: The Gary Houseman Story" and "A Single Man."
Later, in 2012, Ryan starred in Arcadia with John Hawkes and brother Ty Simpkins. The following year, they starred in another film titled Space Warriors.
Two years later, in 2015, Simpkins played the leading role in the horror film, Anguish. And, two years after, they appeared in Brigsby Bear and played one of the main characters in the comedy film The House.
In 2018, they starred in the American thriller Ladyworld with Ariela Barer, Odessa Adlon, Annalise Basso, and Maya Hawke. Also, they played a short role in Seven Stages to Achieve Eternal Bliss the same year.
In 2021, Ryan starred (as Alice) in Fear Street's second and third parts. Also, they had a concise role in the first part of the movie.
Their upcoming movies/tv-shows includes Please Baby Please, The Georgetown Project, Sour Milk, and Wake.
Facts about Ryan Simpkins:
They have acted in short films, including Sitters Street, 1426 Chelsea Street, and Momster.

Simpkins and their younger sibling, Ty, have acted together in movies like Pride and Glory, Gardens of the Night, and Revolutionary Road.
Ryan Simpkins is non-binary.

As per their Instagram account, they use "they/she" pronouns.

Also, the actor has written, directed, and produced a few short movies.
Frequently asked questions on Google:
---
Q1: What is the age of Simpkins?
Ans: [age birthday=1998-03-25 /] (in [current_year /])
---
Q2: What is Ryan Simpkin's height?
Ans: 5ft 6″ (1.68 m or 168 cm)
---
Q3: Are Ryan and Ty Simpkins related?
Ans: Yes, Ty is Ryan's younger brother.
---
Q4: who is the boyfriend of Ryan Simpkins?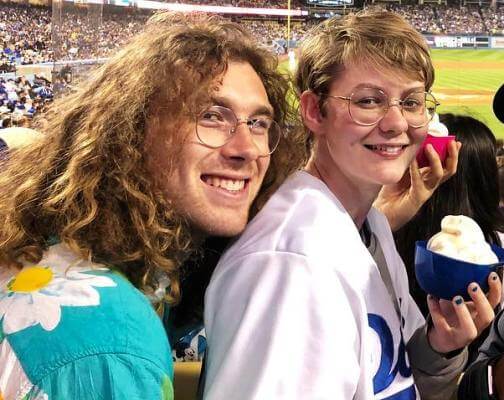 Ans: As per social media rumors, Ryan is dating Matthew Sater, who lives in California.
---
Q5: Where was Ryan born?
Ans: New Jersey, US
---
Social Media Accounts:
I hope you liked the Biography of Ryan Simpkins and if you have any queries regarding this post, let us know in the comment box.
If you find this post-share-worthy, kindly share it with your friends and loved ones. Thank you.