Aníta Briem Biography – From Iceland to London to all the way to Hollywood!
Family Background of Aníta Briem:
Aníta Briem is an Icelandic actress born on May 29, 1982, in Reykjavík, Iceland. Her father, Gunnlaugur Briem, is a musician and drummer.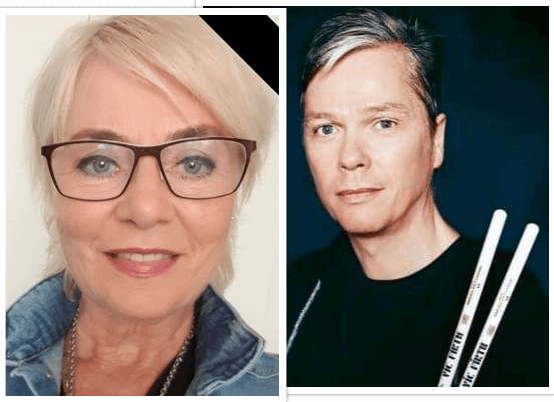 Her mother, Erna Thorarinsdottir, is a vocalist. Both her parents are separated now.
She has a sister named Katrín Briem.
Early Life:
Aníta began acting at a very young age. It was her grandmother who encouraged her to start acting. She joined the National Theatre of Iceland at the age of nine. There, she performed in different plays and learned her basic drama skills.
After that, she decided to pursue her career in acting. Later, at sixteen, she moved to London with her family to continue her education in theater.
Then, she enrolled for RADA (Royal Academy of Dramatic Art) and got accepted for the same. She completed her schooling at the prestigious drama school and soon landed her first TV role.
Personal Life:
Aníta Briem is married to American-Canadian Constantine Paraskevopoulos. Her husband is a director, writer, actor, and film producer.
They have been married to each other since the year 2010. The couple has a daughter.
Aníta's Biography:
Aníta Briem's Profile
Personal Life
Full Name
Aníta Briem
Nickname
Not known
Date of Birth
May 29, 1982
Age
[age birthday=1982-05-29 /] (in [current_year /])
Nationality
Icelandic
Religion
Christianity
Zodiac/Sun Sign
Gemini
Birth Place
Reykjavík, Iceland
Education
Royal Academy of Dramatic Art, London
Physical Stats
Height
(approx)
5ft.4"
(1.62 m)
(162 cm)
Weight
Not known
Hair Color
Blonde
Eye Color
Blue
Family & Relationships
Father

Gunnlaugur Briem
Mother
Erna Thorarinsdottir
Siblings
1 sister (Katrín Briem)
Marital Status
Married
Husband
Constantine Paraskevopoulos
Career
Profession
Actress
TV Debut
Doctors
Movie Debut
The Nun
Briem's Acting Career:
Aníta started her acting career with a small in a UK-based tv show called Doctors in 2004.
The following year, she made her film debut by starring in The Nun (La Monja). She starred in the horror movie with Manu Fullola, and Belén Blanco. The same year, she appeared in one episode of Doctor Who, a BBC show.
In 2006, she played the role of Emily Stevens in the US-based crime drama The Evidence. She also did her second movie, titled Cold Trail, that year.
Later, in 2008, she appeared in the historical fiction tv series The Tudors. Aníta Briem played the character of Jane Seymour, the third queen of King Henry VIII of England, in the show.
Soon, she starred in Hollywood's Journey to the Center of the Earth with actors like Brendan Fraser and Josh Hutcherson.
Then, in 2010, she first appeared in Everything Will Happen Before You Die and later starred in Dylan Dog: Dead of Night.
After that, she did movies like Elevator and You, Me & The Circus. In 2016, she appeared in Salt and Fire. Three years later, she was featured in the comedy movie named The Drone.
She did two television shows the following year – Venjulegt fólk and Ráðherrann. In 2021, Briem starred in the Icelandic film Quake.
Her upcoming movies are Svar við bréfi Helgu, Manny TV Pilot, Beautiful Beings, Selfie, and Kill the Poet.
Facts about Aníta Briem:
The actress can fluently speak Icelandic, English, German, and Danish.

She re-shifted to Iceland after working in Hollywood for a long time.
She is trained in music and dance.

Apart from feature films and television shows, she has appeared in short movies like Queen of Hearts.

She narrated the story in a short video titled A World Within Our World.
She auditioned at least 25 times for her role ( Hannah Ásgeirsson) in Journey to the Center of the Earth.
Frequently asked questions on Google:
---
Q1: What is the age of Briem?
Ans: [age birthday=1982-05-29 /] (in [current_year /])
---
Q2: Who is the husband of actress Aníta Briem?
Ans: Constantine Paraskevopoulos
---
Q3: What is Aníta Briem's height?
Ans: 5ft 4″ (1.62 m or 162 cm)
---
Social Media Accounts:
I hope you liked the Biography of Aníta Briem and if you have any queries regarding this post, let us know in the comment box.
If you find this post-share-worthy, kindly share it with your friends and loved ones. Thank you.