Elena Satine Biography – Hollywood actress who started her career at the age of six!
Family Background of Elena Satine:
Elena Satine is a Georgian-American actress born on November 24, 1987, in the capital of Georgia, Tbilisi. Her mother, Marina Skhirtladze, is a former actress, model, and singer.
Her father has a textile business. She has an elder brother named Ika Skhirtladze.
Personal Life:
Elena has been married to Tyson Ritter since the year 2013. Ritter is the lead singer and member of the band called The All-American Rejects.
Also, Tyson is an actor who has appeared in movies like Peppermint, The House Bunny, and Desolate. He has also been working in the Television industry since 2013.
Early Life:
Elena shifted to Sochi (Russia) along with her family when she was around seven years old. However, she already started doing stage shows at the age of six only. She was a part of the Georgian pop group (Nergebi) of child artists who could do  singing, dancing, and acting.
She toured and traveled with the group and performed at various stages. Meanwhile, she was featured in a children's TV show named Utrennaya Zvezda (Morning Star).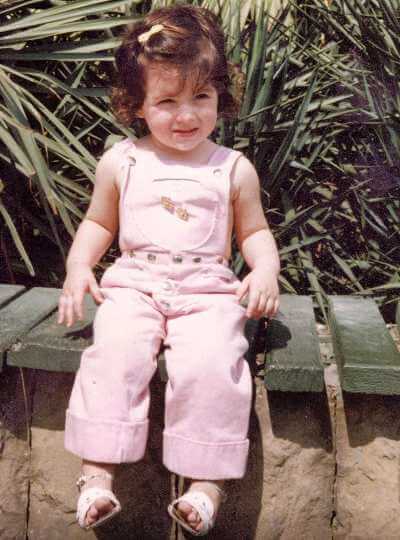 Later, at the age of nine, she became the youngest participant who performed at the Kinotavr festival, an open film festival held in Sochi.
Then, at the age of 11, she got selected at New York's Professional Performing Arts School. She graduated from the school at 16 and earned an international scholarship to the Royal Academy of Dramatic Arts in London.
Education:
She is a graduate of Professional Performing Arts School with honors in Drama, Vocal, and Musical Theater. Also, she had attended the Royal Academy of Dramatic Arts (RADA) in London.
Apart from that, she had done fellowships at the Moscow Art Theater in Russia and the American Academy of Dramatic Arts in New York City.
Elena Satine Biography:
Elena Satine Profile
Personal Life
Full Name
Elena Marié Satine
Nickname
Elle
Date of Birth
November 24, 1987
Age
33 years (in 2021)
Nationality
Georgian-American
Religion
Christianity
Zodiac/Sun Sign
Sagittarius
Birth Place
Tbilisi, Georgia
Education
Professional Performing Arts School.
Physical Stats
Height
(approx)
5ft.6"
(1. 70)
(170 cm)
Weight
Not known
Hair Color
Red hair
Eye Color
Green
Family & Relationships
Father

Not known
Mother
Marina Skhirtladze
Siblings
1 brother (Ika)
Marital Status
Married
Husband
Tyson Ritter
Career
Profession
Actress, Singer, and Model
TV Debut
Gemini Division
Movie Debut
Don't Look Up
Web Series Debut
Cowboy Bebop
Elena Satine's Movies Career:
Satine started her movies career with Don't Look Up, a Japanese horror film, in 2009. However, she had already appeared in two Hollywood movies named Ripple Effect (2007) and Bar Starz (2008).
Also, in 2009, she appeared in an American film named The Harsh Life of Veronica. Later, in 2015, she was cast in an American comedy movie, A Beautiful Now, starring Abigail Spencer.
The same year, she appeared in a political thriller movie titled Zipper. Then, in 2016, Satine played the role of Elena in the movie Outlaw, starring Tyler Shields and Ana Mulvoy Ten.
Apart from featured films, she has appeared in several short films like Holier Than Thou, Adventures in Online Dating, Picture Wheel, and others.
Television Career:
Elena Satine made her TV debut in the year 2008 with a sci-fi series named Gemini Division. The same year, she appeared in one of the episodes of Cold Case. Here's a fun fact – In both the shows, her character's name was Nadia.
In 2009, she appeared in Melrose Place as a character named Abby Douglas. The next year, she played the role of Countess Andrenyi in a British drama called Agatha Christie's Poirot.
Later, in 2011, she appeared in one of the episodes of American TV series NCIS.
Then in 2012-13, Elena starred in Magic City, a drama television series, as one of the show's lead actors. She played the role of Judi Silver in the series.
In 2014, she appeared in Agents of SHIELD and in a few episodes of Matador. The next year, she played the main role in Revenge along with Emily VanCamp, Madeleine Stowe, and Gabriel Mann.
Subsequently, in 2017, Satine appeared in two shows named Twin Peaks and 24: Legacy. Also, the same year, she played the character of Sonya Simonson (Dreamer) in The Gifted.
In 2021, she appeared in Payback. Elena Satine's upcoming web series name is Cowboy Bebop which will release on Netflix.
Movies List:
Year
Movies
2007
1. Ripple Effect
2. Bar Starz
3. Holier Than Thou (short)
2009
1. Don't Look Up
2. The Harsh Life of Veronica Lambert
3. Adventures in Online Dating (short)
2010
Kelly Brook's Cameltoe Shows (short)
2015
1. A Beautiful Now
2. The Pinhole Affect (short)
3. Zipper
2016
Outlaw
2017
Picture Wheel (short)
2021
1. Payback
2. Cowboy Bebop (web series)
Facts about Elena Satine:
She is a classically trained pianist.
She was considered for "Black Widow" in Iron Man 2 but didn't get that.
Apart from being a Hollywood actress, Elena is a singer, songwriter, and model too.
In 2015, she appeared in late Chris Cornell's music video titled Nearly Forgot My Broken Heart.
She likes to watch horror movies and shows.
Frequently asked questions on Google:
---
Q1: What is the height of Elena Satine?
Ans: 5ft. 6″ (1.70 m or 170 cm)
---
Q2: What is the age of Satine?
Ans: [age birthday=1987-11-24 /] (in [current_year /])
---
Q3: Who is the husband of Elena Satine?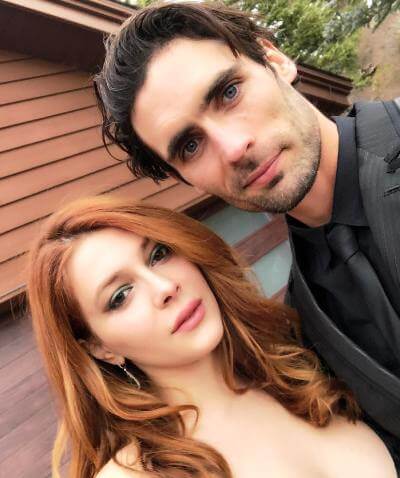 Ans: Tyson Ritter
---
Q4: What is the hair color of Elena Satine?
Ans: Red hair
---
Q5: What is the real name of Elle?
Ans: Elena Skhirtladze
---
Social Media Accounts:
I hope you liked the Biography of Elena Satine and if you have any queries regarding this post, then let us know in the comment box.
If you find this post-share-worthy, kindly do share it with your friends and loved ones. Thank you.